Welcome to Downriver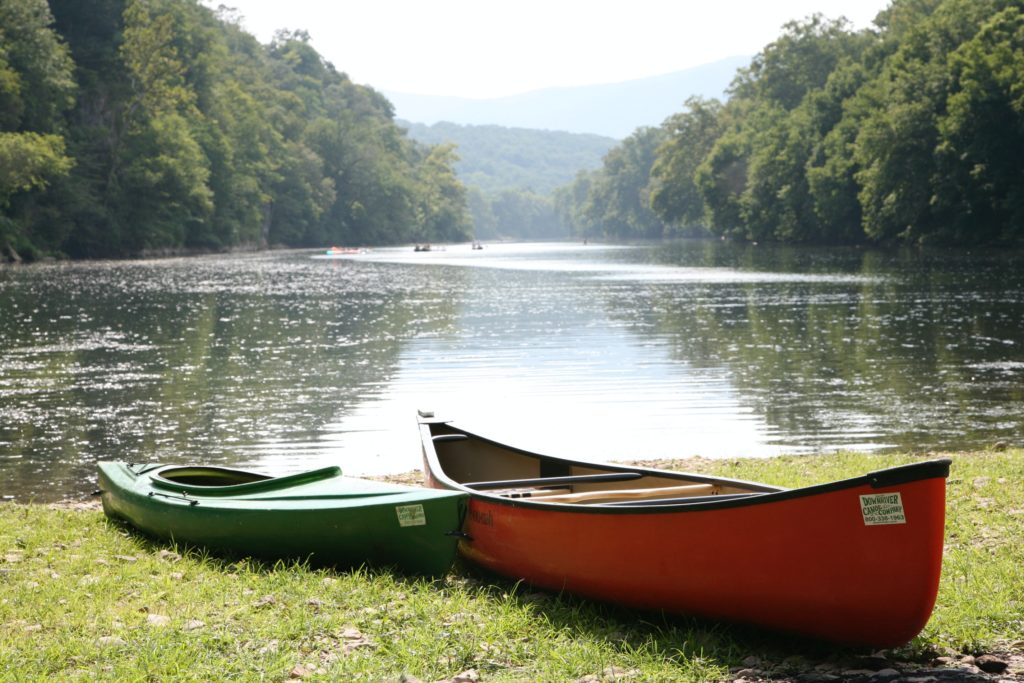 We are a well established medium size river outfitter operating in a remote little corner of the Shenandoah Valley of Virginia, just about an hour's drive west of Washington, D.C. We offer canoe, kayak, raft, and tube float river trips on the South Fork of the Shenandoah River, a gently flowing mountain river. Take a minute to look around and learn more about the river trips we offer!
Hours of Operation: April 1st – October 31st
May 1st thru September 30th:
Monday – Friday 9 am to 6 pm;
Saturday and Sunday 7 am to 7 pm
April and October hours:
Monday – Friday 9 am to 5 pm;
Saturday and Sunday 8 am to 6 pm
Downriver Canoe Company
Our base at Bentonville Low Water Bridge is the finishing point for most of our river trips. After signing up for the trip of your choice, leave your vehicle in safety at our base while we shuttle you to your starting point and let you float down river, back to our base, finishing at your leisure. Take your time to relax and enjoy the river. Since our trips are not guided, you will be given a detailed map and trip description.