River Rafting Adventures on the Shenandoah River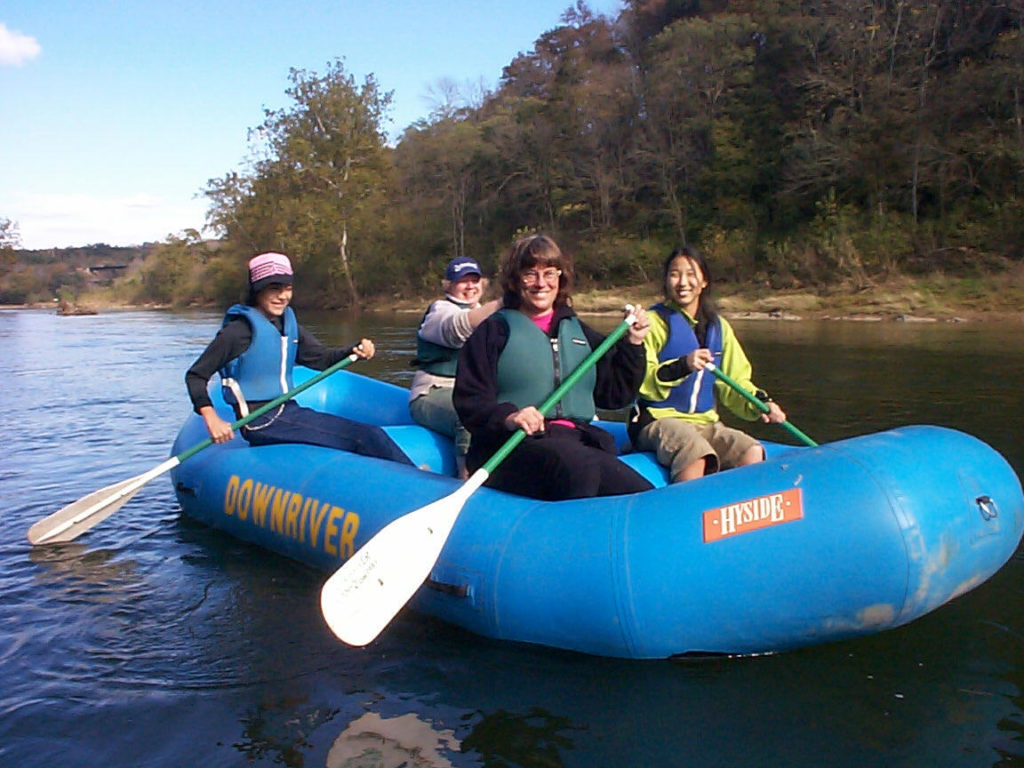 RAFT TRIPS ARE NOT GUIDED. Rafts are our most stable watercraft making them ideal for inexperienced paddlers and/or families with smaller children (minimum age 5 years). Rafts also offer a larger platform and more "elbow room", a real opportunity to relax and chill out. However, rafts are significantly slower than canoes or kayaks and so trips take longer, especially if the river level is low. Figure only a little over one mile per hour unless the river level is up. All our raft rentals for the Shenandoah River are commercial outfitter grade watercraft, and are self baling with inflatable floors (which means wet feet).
MINIMUM AGE 5 YEARS, NO EXCEPTIONS
RAFTING TIPS
Rafts function best on this river at higher water levels, they are a bit clumsy in low water (canoes and kayaks do better in low water). Rafts provide a very stable platform, so they're ideal for families with minimal river running experience and also families with small children (our minimum age is 5 years).
2022 PRICING – DAILY RAFTING RENTALS SHENANDOAH RIVER RATES
(Includes paddles, PFD's, and shuttle service. Two day rates are simply double the daily raft rental rate.)
SMALL RAFT – $109 per raft
9ft x 4ft | 2-3 persons
MEDIUM RAFT – $135 per raft
10.5ft x 5ft | 3-4 persons
LARGE RAFT – $180 per raft
13ft x 6ft | 5 to 6 persons
SUGGESTED RAFT FLOATS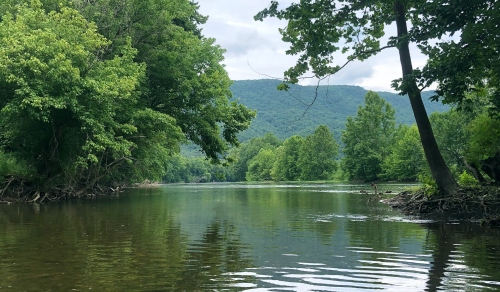 TRIP #1 HAZARD MILL TO BASE
$109 per Small Raft
$135 per Medium Raft
$180 per Large Raft
3 miles, 2 to 3 hours

A mellow float with lovely scenery, great fishing, just a few riffles, and finishes back at our base. A perfect trip for those wishing to take their time, or those on a limited schedule. Not recommended if the river level is "very low."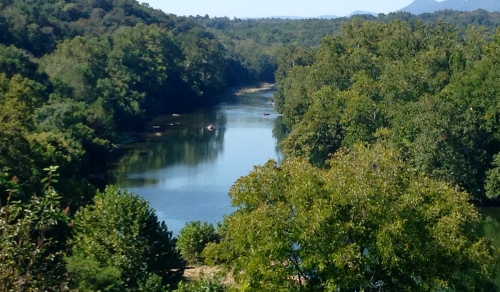 TRIP #3 BURNERS FORD TO HAZARD MILL
$109 per Small Raft
$135 per Medium Raft
$180 per Large Raft
4.5 miles, 3 to 5 hours

This is as good as it gets, featuring spectacular mountain scenery through mostly protected wilderness and more interesting riffles and small rapids. Again, great fishing and world class birding, This is the best section when the river is low, but this trip does require a timed pick up at Hazard Mill.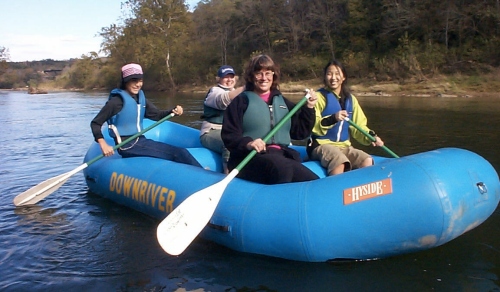 TRIP #3 BURNERS FORD
$109 per Small Raft
$135 per Medium Raft
$180 per Large Raft
7.5 miles, 4.5 hours

This is a wonderful section of river, great scenery and a little more white water. Most of this section is permanently protected from development and remains truly wild and scenic. A good day float for a raft.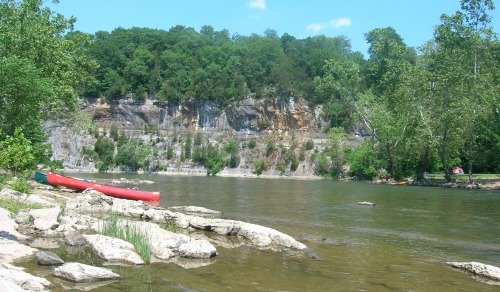 TRIP #4 SEEKFORDS LANDING TO HAZARD MILL
$109 per Small Raft
$135 per Medium Raft
$180 per Large Raft
9 miles, 4 to 7 hours

On this full day float you get the thrill of Compton Rapid (class II) and all that wonderful wilderness, but this long section doesn't allow much time for fishing or relaxing, and does involve some active paddling. Bring lunch and plenty of sunscreen, and remember that timed pick up.